Winning New Business: Search Engine Optimisation Explained
Date: Wednesday 12th September 2012
Time: 8:30am - 11:30am
Location: Level 6 Business Lounge, Muckle LLP, Time Central 32 Gallowgate, Newcastle upon Tyne, NE1 4BF view map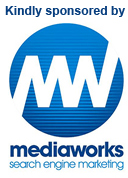 Service Network have partnered with Mediaworks Online Marketing for our September event.
Do you know how many businesses are searching online for what you do globally? How about how many are searching for you locally? Which words are they using to find you? Can they find you at all?
In Search Engine Optimisation Explained we delve into basics of SEO, helping businesses to understand and assess a good SEO campaign, the techniques employed and how to avoid the pitfalls. We also help attendees to gauge their own position and how far they have to go to achieve their online ranking objectives.
This is a great starter seminar for companies wishing to learn more about SEO and its application, and for those who have learnt a little but wish to brush up. It's also a brilliant way to learn about the science behind SEO in a cohesive, non-jargon, understandable manner.
What is included?:
What is SEO and why is it important?
How (and why) Google and the major search engines work the way they do
How to calculate search volumes
What companies can do to achieve a strong online presence for their core business offerings
Pitfalls and areas to look out for when working with web companies
Practical and actionable hits and tips
As an added benefit Mediaworks also offer a full technical audit of each of the delegates' websites, and of their competitors, free of charge, which will be available on request and provided after the seminar in a professional document.


Cost: Free to Service Network members and £45 + VAT for non members. Includes breakfast and refreshments.
To avoid a cancellation fee of £35 + VAT please inform the Service Network team in writing at least 48 hours before the event if you register but can no longer attend.